Mathias service is Sunday Oct. 25: In memory of Jeffrey A. Mathias, 42, of Kingston, Lost at Sea with El Faro
Jeffrey A. Mathias, 42, was lost at sea on October 1, 2015 when the ship SS El Faro sank near the Bahamas during Hurricane Joaquin.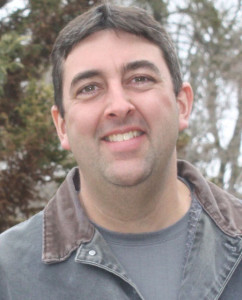 He leaves his beloved wife, Jennifer (Brides) Mathias, his three adored children; daughters, Hayden 7, Heidi 5, and son Caleb 3, all of Kingston; his parents J. Barry and Lydia (Jones) Mathias of Kingston; his brother John, his wife Carrie and daughter Meghan of Plympton; his uncle, Philip Jones and wife Mary of Plymouth, his aunt, Ellen Jones-Roth and husband Vincent of Hull, and his 97 year old great-uncle Francis (Brud) Phillips of Kingston.  He also leaves behind his in-laws, Philip and Joan Brides of Halifax, brother-in-law J. Michael Brides and his wife Janet and their children Matthew, Nathaniel, William and Sarah.
Feeling the loss of Jeffrey also are the multitude of friends he had here and all over the world.
Jeff attended Silver Lake schools and graduated in 1992 from Tabor Academy in Marion.  While attending Tabor Academy he spent many hours working and sailing aboard the school's sailing ship the Tabor Boy. His expertise in engineering and love of the water steered him to Massachusetts Maritime Academy, where in 1996 he graduated with a degree in Marine Engineering. Upon graduation he worked at Seamass followed by Altran where he was involved with nuclear power plants. His dream, however, was to sail the seas and in 1998 shipped out aboard cargo vessels.
Jeff sailed all over the world in his chosen career traveling to Africa, Europe, North Korea, Alaska, Hawaii, California, and the Caribbean. He was sought after for his incredible knowledge and vast experience in engineering. He reached the officer's position of Chief Engineer. 
During this time he also worked as a consultant for the marine engineering firm Maritech out of Acton, MA.  He traveled far and wide for this firm and was responsible for shaft repairs on many vessels. Jeffrey had worked on two of the coast guard ships out of Miami that were used in the search for him and the El Faro. He also worked on the Massachusetts Maritime training ship the TS Enterprise and in 2003 delivered it to its home berth at the Academy. 
Jeff was involved in his family's cranberry business and Bog Hollow Farm. He had his own bogs, one in Kingston and one in Pembroke. Anything that Jeff could create, fix, fly, or sail he did with the best of his abilities.   He designed and built the amazing maze, slide and children's play area at Bog Hollow. His dream was to further expand the family's Pumpkin Patch business with his many ideas for creating an even better place where families could enjoy the beauty of nature, spend quality time with each other, and escape the hustle and bustle of daily living.
His friends and family called him "The Pied Piper" because wherever Jeff was, people were always around him. They loved his outgoing personality, many stories and jokes, and his magnetic smile. A huge beacon of light has gone out in his family and friend's worlds. The devastation is immeasurable.
A memorial service and reception for Jeffrey will be held at Massachusetts Maritime Academy on the canal at Mariner's Park on Sunday, October 25, at 1 o'clock. All are welcome.
In lieu of flowers, contributions may be made to the Jeffrey Mathias Family Memorial Fund at Weymouth Bank, 83 Summer Street, Kingston, MA 02364.
For online condolences, please visit www.shepherdfuneralhome.com