Plympton signs hazard mitigation plan, Selectmen table most other business for next week
PLYMPTON – Hazard mitigation plan gets signed by Board of Selectmen.
On Monday, Oct. 19, Plympton selectmen saw a presentation by the Old Colony Planning Council (OCPC) regarding their 15-town regional hazard mitigation plan.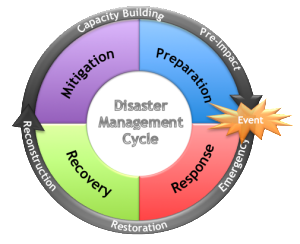 This is the same plan that Halifax selectmen signed in September. Most other business was tabled for next week, as Selectman Colleen Thompson was not present due to a previously scheduled obligation.
Eric Arbeene, a planner with the OCPC, made the presentation and explained to the board the benefits of agreeing to the plan. Also present was Pasquale Ciaramella, the executive director of the OCPC. The mitigation plan is a guide intended to minimize damage done to humans and property when natural disasters do occur by investing in long-term fixes.
Earthquakes, tornadoes, forest fires among other disasters are planned for in the nearly 500 page document. The plan takes a regional perspective, for example there is no chapter for how Plympton should deal with a forest fire, but a chapter on how the region can mitigate fires, and specific actions Plympton can take part in to assist in that effort.
Signing a hazard mitigation plan such as the one signed by the board provides not only historical and demographic data used to mitigate such disasters, but allows towns and cities to apply for MEMA, Massachusetts Emergency Management Agency, and FEMA, Federal Emergency Management Agency grants to make improvements to prevent natural disasters from being so destructive to people and property.
The ability to apply for these grants hinges on a town or city having a hazard mitigation plan. Although the town does not have to participate, after being questioned by Selectman Chairman Mark Russo, Arbeene stated that, "there is no downside to participating in the plan."
The Board of Selectmen adopted the plan, 2-0.
Tying up odds and ends
Other than the presentation, Selectmen Christine Joy and Russo discussed developing a committee to focus on the Community Compact grants, which Plympton will soon be receiving and are all financially focused. Joy expects the Community Compact committee to work in tandem with, and mostly be composed of members of the newly formed committee studying the Department of Revenue report. The work the two committees will be doing, according to Joy, will overlap so much that she believes it prudent to first form the Community Compact committee before the DOR report committee continues its work.
Dale Pleau, town coordinator, presented some examples of personnel/hiring policies from other towns that he thinks represent a broad range of options for study in terms of developing a personnel policy for Plympton. Questions for town counsel on a criminal background check policy, or CORI, are yet to be answered as Joy needs more time to meet with counsel.
Town e-mail addresses may not be functioning properly. Forty employees, appointed officials, committees and boards have town e-mail addresses. The board would prefer that these official e-mail addresses be used, to facilitate an open records request, for example. The addresses each cost the town $30 annually, but all three selectmen have reported either some or complete difficulty using their town-assigned e-mail. Pleau will continue to look into the issue.